‹ All news
---
Elokapina blocks traffic to UPM's activities Kymi pulp mill with locks, concrete barrels and tripods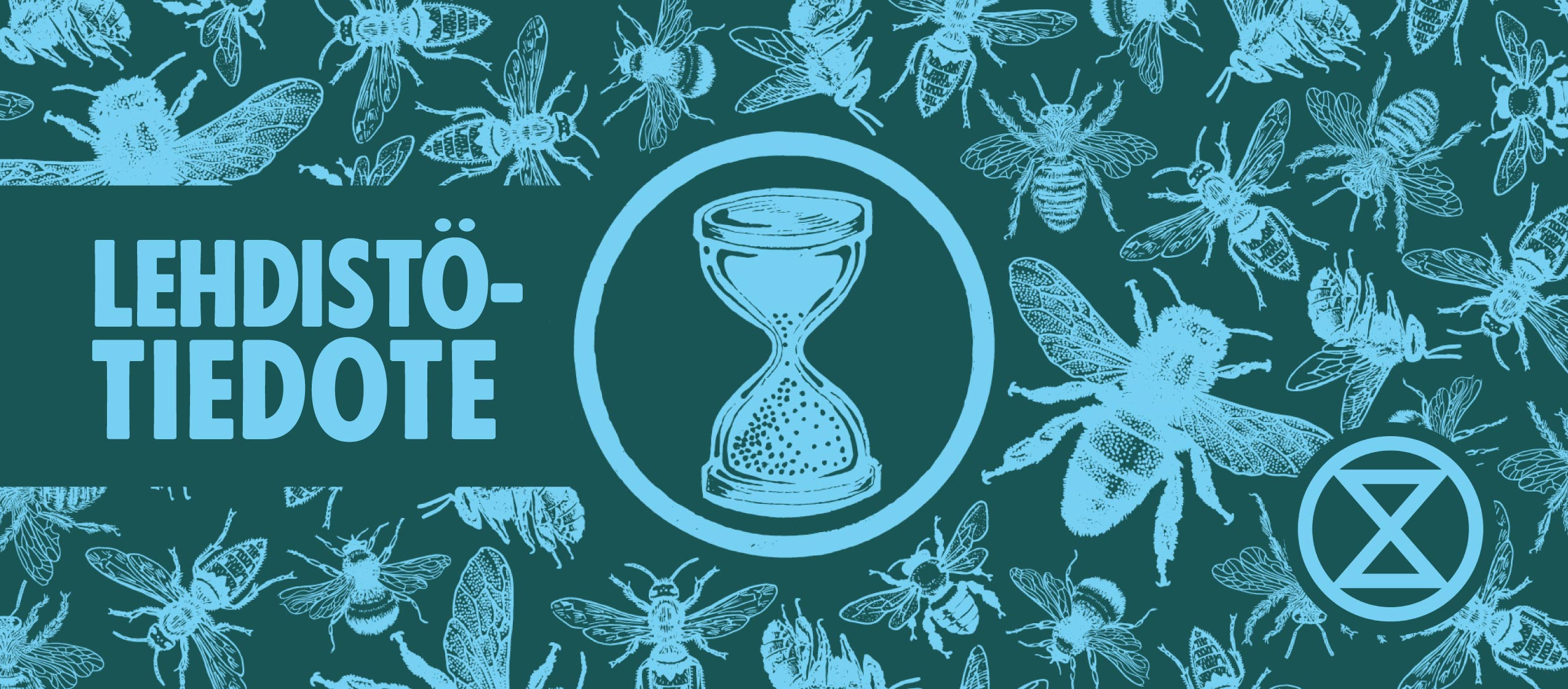 Together with protesters in Uruguay, Elokapina demands the pulp giant to change direction
Elokapina launched a demonstration today, May 22, at 9 o'clock to prevent freight traffic at UPM's Kymi pulp mill in Kuusankoski, Kouvola. The protestors are blocking road and rail traffic to the mill. The peaceful demonstrators have locked themselves to each other, to the train tracks, and to a concrete barrel, and some have climbed onto tripods.
The location of the roadblocks is shown on this map in the protest's photo gallery: https://photos.elokapina.fi/s/1vu55p9t2p/22-05-2023
The protestors are demanding a reduction of wood use by UPM, a restructuring of the forest industry, the payment of the ecological debt in Uruguay, and an end to greenwashing. Local activists and popular movements in Uruguay have also called for changes to UPM's ecologically, socially and economically harmful practices. Uruguay is currently suffering a water crisis, and Uruguayans have been demanding more sustainable water use, including by UPM. The company uses enormous quantities of water in the middle of a drought and does not pay proper compensation for water use, according to local activists. Elokapina supports the Uruguayan activists and their demands.
The demonstration follows Elokapina's protest last week at UPM's headquarters. The movement promised to raise stakes if the company's management did not respond to its demands.
The protestors' demands are directed UPM's management and owners, not the mill workers. The protesters challenge UPM's reputation as a responsible operator, which they say the company built through greenwashing. Excessive use of wood by UPM and other pulp giants has led to the collapse of Finland's carbon sinks, which will cost taxpayers billions because the Finnish state will have to buy carbon sink credits. UPM has also disrupted trade unions by moving to business-specific collective agreements, something the Paperworkers' Union fought against with the longest strike in Finnish history in 2022.
The protestors from Elokapina say that taxpayers and workers shouldn't have to pay for the irresponsible behaviour of pulp company managers. Instead, the pulp giants should undertake a fair structural change: wood use must be adapted to climate and environmental goals while increasing the added value of products and upholding workers' rights.
The protesters say there is room for change, noting that pulp giants have made record profits in recent years. For example, UPM paid its CEO €6.5 million in 2022, 123 times more than a line worker's wages.
"Pulp company executives have taken a conscious risk by increasing their cyclical and environmentally damaging bulk production. Now, in a weak market, management has laid off workers and is talking about shutting down mills. At the Kymi plant, layoffs and uncertainty have become part of everyday life. Restructuring would make jobs more stable and sustainable," says Tero Mononen, who is blocking the railway line.
"With the collapse of carbon sinks, the loss of biodiversity, and the stagnation of the pulp market, forestry giants have reached a tipping point. UPM's management must act now, or the state will have to intervene and deal with their antics. We need strong public guidance based on science and ethical principles for forestry's future operations and restructuring," adds Myrsky Beloff, who is locked to the tracks.
Neo-colonialism in Uruguay
The demonstrators stress that UPM is a global company and its activities are harmful on a global scale. The mass production of bulk pulp and climate-damaging short-lived pulp products remains UPM's core business. UPM increased its production in the 2000s, particularly in tax-exempt areas of Uruguay, and roughly 60% of the company's pulp production capacity is already located in Uruguay.
In April, UPM opened the world's largest single-unit pulp mill in Uruguay despite opposition from local environmental movements. With the new plant, pulp is set to become Uruguay's primary export product. Protesters are therefore concerned about the impact of the collapse of the pulp market on the Uruguayan economy. UPM produces direct export pulp in Uruguay, where prices have fallen sharply.
Uruguayan activists accuse UPM of neo-colonialism: the company exploits Uruguayan labour, land, and water but pays virtually no taxes to the Uruguayan state. UPM's pulp production in Uruguay is based on monocultural eucalyptus plantations that waste water, and the company has purchased hundreds of thousands of hectares of land for the plantations.
"UPM colonises our land and profits from our natural resources tax-free, leaving behind impoverished land and depleted aquifers. Today, Uruguay has no water! This is largely the result of UPM's actions," says Ana Filippini, who has long campaigned against UPM in Uruguay.
Together with Uruguayan activists, Elokapina is demanding that UPM repay the ecological debt incurred by decades of destructive cultivation and unpaid taxes. The company must start paying compensation for the water used to irrigate plantations and to dilute mill emissions. It must also stop expanding the plantations and return the land it has bought to small farmers. The tax breaks for UPM's mills and pulp port must be abolished. This will require the UPM-Uruguayan government investment protection agreement to be terminated and renegotiated.
Finnish responsibility
The protesters stress that Finns have a responsibility to change UPM's operations. The company generates significant tax revenue for Finland, and its largest direct shareholders are Finnish pension insurance companies, the State Pension Fund, and Kela.
"Finnish pension funds and public money are tied up in UPM to the tune of hundreds of millions. This is a huge risk. More and more investors see that UPM is not providing solutions to environmental crises, but is part of the problem," says Jakob Wartiovaara, a protester stiing in a tripod.
"The pulp industry is a free rider in the green transition. Unlike other industries, it isn't covered by emissions trading, so it doesn't have to pay anything for its emissions. This has to change: for example, the Finnish government could make subsidies to the pulp industry conditional on meeting nature and climate targets," says protestor Elina Ilves.
Media contact: [email protected]