‹ All news
---
Extinction Rebellion Finland's Guerrilla Gardeners transform a tram stop into a pollinator oasis in downtown Helsinki – civil disobedience action calls for the city to take action against insect decline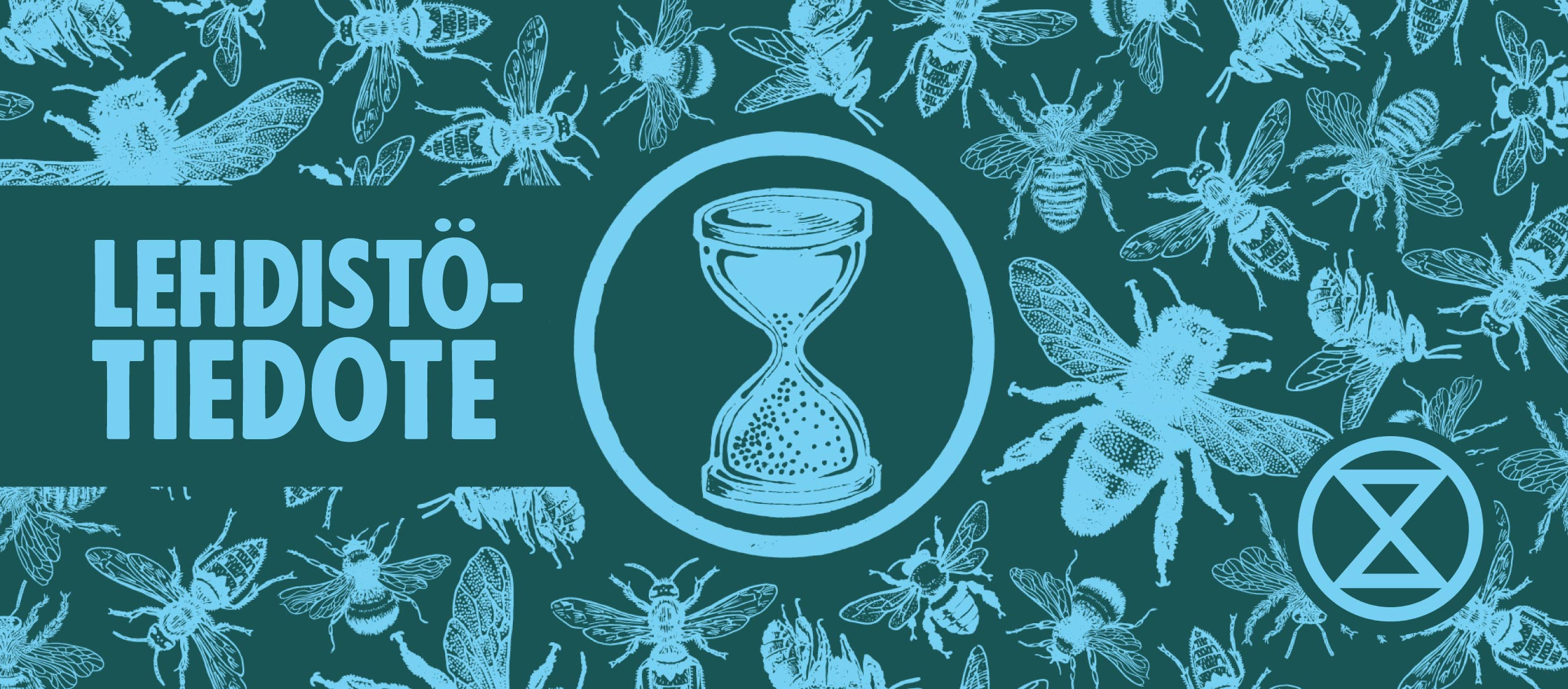 Extinction Rebellion Finland's guerrilla gardening team is currently transforming a tram stop into a pollinator oasis in downtown Helsinki near the Natural History Museum. The action aims to highlight insect and pollinator decline and decreasing natural biodiversity. The guerrilla gardening team calls for cities to establish pollinator-friendly green areas to support biodiversity.
A study published in 2019 shows there is a serious decline of insect populations underway around the world. Insect pollinators not only help in pollination, but also determine fruit quality and yield. Without pollinators, many of the plants face the risk of being lost entirely.
The EU pollinators initiative has defined 10 action steps focusing on the conservation of pollinators. One of the steps is to improve pollinator habitats in urban areas and the wider landscape. The aim of the present action is to highlight ways of developing green infrastructure and improving biodiversity to support a pollinator-friendly urban environment.
Pollinator-friendly green areas are needed – also in urban environments
Green roofs are one way to provide habitats to endangered insect and plant species and to help them survive. Many native plant species can be planted, for example, on top of bus or tram stops to attract insects and pollinators.
"Lawns should be transformed to meadows. Rooftops should be covered with plants. It is always easier to preserve than to repair damage already done, but in the present situation we need all the means we have", Extinction Rebellion Finland activist and guerrilla gardener Perrine Ferrafiat comments. 
"One or two tram stops naturally do not cover a large area or resolve the situation. However, they can raise awareness of pollinators, inspire people to establish guerrilla gardens and meadows and encourage people to demand their local decision-makers to take action towards more pollinator-friendly cities", guerrilla gardener Mila Nirhamo adds. 
The demands of the civil disobedience action are addressed to City of Helsinki. People passing by are handed postcards calling for action with the city council's address. Now or never – it is time to wake up to insect decline! 
Overconsumption Rebellion calls for an end to excess consumption
The current demonstration is part of Extinction Rebellion Finland's Overconsumption Rebellion, a series of demonstrations across Finland that runs from 6 to 21 May. Overconsumption Rebellion calls for Finland's consumption-based emissions to be included in Finland's emission reduction targets and for a reduction of Finland's consumption of energy and natural resources to a level that is sustainable.
This year, Finland's Overshoot Day was 31 March. In other words, Finland had consumed its calculated share of the world's annual resources for 2022 by that day. Regardless of this, the Government of Finland has no binding targets for curbing consumption-based climate emissions or the overconsumption of natural resources. Extinction Rebellion Finland calls for this to change in its May campaign.
For media images, please access the following link: https://photos.elokapina.fi/s/71q1i7n2k1/ylikulutuskapinan-mediakuvat
For more information, please contact:
[email protected]